Details

June 27, 2018
5:30-7:00PM
Summer School: Session 1
How Owners & Developers Capitalize Their Projects
Brasfield & Gorrie, 941 W Morse Blvd., Winter Park, Florida 32789

NAIOP SUMMER SCHOOL
presented by the Developing Leaders
The Developing Leaders have put together a three part education series that will run from June 27th through August 30th.
The DL's Summer School is an education series open to anyone.
All sessions will be held from 5:30-7:00PM at the Brasfield & Gorrie office located at 941 W Morse Blvd., Winter Park, Florida 32789. Beverages will be provided.
Summer School: Session 1
June 27th: How Owners & Developers Capitalize Their Projects
Ever wonder what those capital market guys are talking about? Why some people buy all-cash and some use maximum debt leverage? How does the debt/equity ratio affect returns on acquisitions and refinancing? You will leave this session with an understanding of common deal terms, the ability to "talk the talk", and an understanding of how the capital stack can be structured on an investment deal from multiple viewpoints.
Speaker: Michael Weinberg, Senior Managing Director | HFF
Summer School: Session 2
July 25th : How Marijuana and Controlled Substances Affect CRE

Speaker: Tara Tedrow, ESQ. Lowndes, Drosdick, Doster, Kantor & Reed, P.A.
Tara Tedrow is a senior associate at Lowndes, Drosdick, Doster, Kantor & Reed, P.A. and the Co-Chair of the Cannabis & Controlled Substances Group. Tara's practice focuses on land use and development, as she works with clients statewide on entitling projects for commercial, residential, industrial, office, and mixed uses. The other side of Tara's practice entails working with clients in complex regulated industries such as alcoholic beverage and medical marijuana licensing. Tara is a regular presenter and speaker at industry seminars and conferences and advises a variety of clients on the impacts of marijuana regulations. Tara works with physicians, lenders, real estate developers, landlords, ancillary service providers, licensed Medical Marijuana Treatment Centers and Medical Marijuana Treatment Center license applicants, helping them to navigate the ever changing regulatory landscape of marijuana. In the fall of 2018, Tara will be an adjunct professor at the University of Florida Levin College of Law, where she will be the first in the State to teach a course on Medical Marijuana Law and Policy.
All proceeds benefit: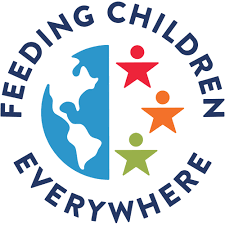 2018-06-27 17:30:00
2018-06-27 19:00:00
America/Detroit
Summer School: Session 1
    NAIOP SUMMER SCHOOL presented by the Developing Leaders   The Developing Leaders have put together a three part education series that will run from June 27th through August 30th.   The DL's Summer School is an education series open to anyone. All sessions will be held from 5:30-7:00PM at the Brasfield & Gorrie office located at 941 W Morse Blvd., Winter Park, Florida 32789. Beverages will be provided.   Summer School: Session 1  June 27th: How Owners & Developers Capitalize Their ProjectsEver wonder what those capital market guys are talking about?  Why some people buy all-cash and some use maximum debt leverage?  How does the debt/equity ratio affect returns on acquisitions and refinancing?  You will leave this session with an understanding of common deal terms, the ability to "talk the talk", and an understanding of how the capital stack can be structured on an investment deal from multiple viewpoints.  Speaker: Michael Weinberg, Senior Managing Director | HFF   View Michael Weinberg's bio here!   Register to attend here!      Summer School: Session 2 July 25th : How Marijuana and Controlled Substances Affect CRESpeaker: Tara Tedrow, ESQ. Lowndes, Drosdick, Doster, Kantor & Reed, P.A.   Tara Tedrow is a senior associate at Lowndes, Drosdick, Doster, Kantor & Reed, P.A. and the Co-Chair of the Cannabis & Controlled Substances Group.  Tara's practice focuses on land use and development, as she works with clients statewide on entitling projects for commercial, residential, industrial, office, and mixed uses.  The other side of Tara's practice entails working with clients in complex regulated industries such as alcoholic beverage and medical marijuana licensing.  Tara is a regular presenter and speaker at industry seminars and conferences and advises a variety of clients on the impacts of marijuana regulations.  Tara works with physicians, lenders, real estate developers, landlords, ancillary service providers, licensed Medical Marijuana Treatment Centers and Medical Marijuana Treatment Center license applicants, helping them to navigate the ever changing regulatory landscape of marijuana.  In the fall of 2018, Tara will be an adjunct professor at the University of Florida Levin College of Law, where she will be the first in the State to teach a course on Medical Marijuana Law and Policy.   Register to attend here!        All proceeds benefit:
Brasfield & Gorrie, 941 W Morse Blvd., Winter Park, Florida 32789