Welcome
---
Welcome New Members!
William Nilson, Holland & Knight LLP
Sean Carpenter, McCraney Property Company
Deanna Haynes, DCT Industrial
Tyler Von Brunache, Florida State University
Osceola County Update RECAP
Thank you to our program sponsors and panelists who were part of our luncheon on September 15th! We had a sold out room and excellent presentation! If you were unable to make it, you can view the presentation by clicking here.
The Developers Showcase is only 1 month away!
If you are a developer or owner, reserve your booth today before they are all gone! Learn more...
Upcoming Events
October 13, 2016

5:30-7:30PM
to benefit Feeding Children Everywhere
Ferg's Depot, Church Street, Downtown Orlando
October 20, 2016

4:00-6:30PM
Church Street Ballroom, Downtown Orlando
October 27, 2016

5:00-7:30PM
hosted by the Developing Leaders
TBD
View all
Platinum Sponsors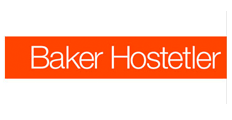 Gold Sponsors
Silver Sponsors
Media Partner