Details

August 22, 2018
5:30-7:00PM
Summer School Session 3: So You Think You Want To Be A Developer
featuring Steven McCraney, McCraney Property Company
Brasfield & Gorrie, 941 W Morse Blvd., Winter Park, Florida 32789

NAIOP SUMMER SCHOOL
presented by the Developing Leaders
Join NAIOP Central Florida Chapter's Developing Leaders for Summer School Session 3 with Steven McCraney. Learn about the business philosophy and development process that made McCraney Property Company into one of Central Florida's most successful industrial real estate developers.

The Developing Leader's Summer School series is an education event and is open to everyone.
All sessions will be held from 5:30-7:00PM at the Brasfield & Gorrie office located at 941 W Morse Blvd., Winter Park, Florida 32789. Beverages will be provided.
Speaker: Steven McCraney, McCraney Property Company
All proceeds benefit: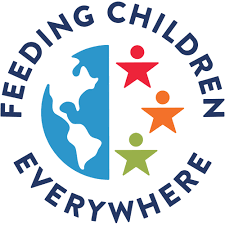 2018-08-22 17:30:00
2018-08-22 19:00:00
America/Detroit
Summer School Session 3: So You Think You Want To Be A Developer
      NAIOP SUMMER SCHOOL presented by the Developing Leaders   Join NAIOP Central Florida Chapter's Developing Leaders for Summer School Session 3 with Steven McCraney. Learn about the business philosophy and development process that made McCraney Property Company into one of Central Florida's most successful industrial real estate developers.The Developing Leader's Summer School series is an education event and is open to everyone.  All sessions will be held from 5:30-7:00PM at the Brasfield & Gorrie office located at 941 W Morse Blvd., Winter Park, Florida 32789. Beverages will be provided. Speaker: Steven McCraney, McCraney Property Company    View Steven McCraney's bio here!   Register to attend here!       All proceeds benefit:
Brasfield & Gorrie, 941 W Morse Blvd., Winter Park, Florida 32789
---